Little Fox
---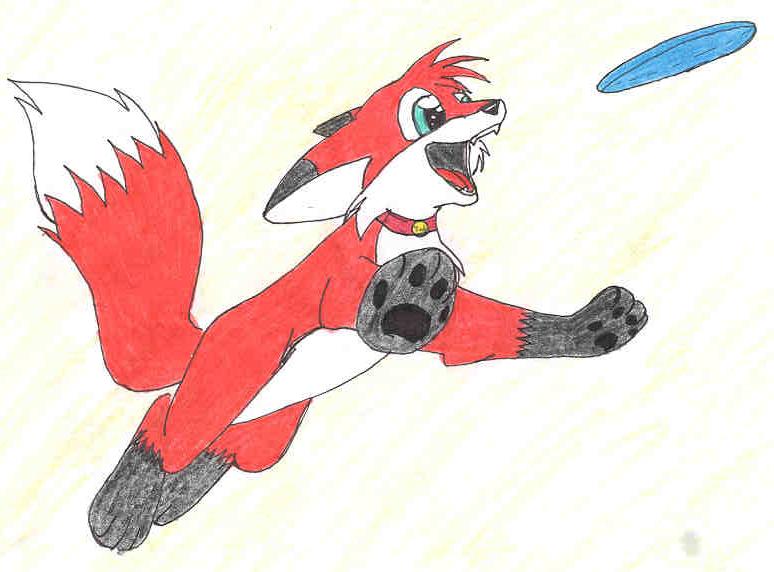 Little Fox


Feral fox

1 & 1/2 in feral years


Male


2' at the shoulders, and 4' long


12 pounds


Aquatic green

Red with white and black markings


Frisbees,cuddling,his wolfie and his bunny


Mean people,fire


Little fox is a young feral fox,who has been raised in captivity his entire life. Now,finnaly striking out on his own, he has made his home near natural lake and cave. Little fox can almost always be found with his sky blue frisbee. About his neck is a red leather collar, and upon the tag are the letters "T.F.H." which he wears with pride.Little Fox is mated to a beautiful wolf named Haunting Winter Heart, whom he loves very much. He has also taken a bunny named Rannoh under him as both his pet,and under his protection, also extending this protection to her pack of rodents and lapines. He can often be found about his home, playing in a simple cardboard box, given to him by July Blue Fox.

---
There is soemthing that must be posted here. The above picture was drawn by me, HOWEVER, it was copied from a picture done by Tracey Butler (c) 2003. www.foxprints.com
I was told by someone that it was there work,and was falsely given permission to create the copy
and I feel really bad,now that I have found out otherwise. However, I have apolgized to Tracey, and she has quite graciously given me permission to post this picture with the proper credit. This picture is only staying up temporarily, as I am still quite upset that it is stolen. Once I have a new picture up, I will be taking this one down. Again, I give my most sincere apologies and thanks to Tracey Butler.